New gift ideas for her. Send a book and treat to a loved one to cheer them up, to a best friend who is poorly, to a family member who is in hospital after surgery or to cheer up a work colleague who is recovering at home.
Of course Bookworm Gifts aren't just thoughtful get well presents for her or get well soon gifts ideas for him or feel better presents for children they make super thank you gifts or Birthday presents as well.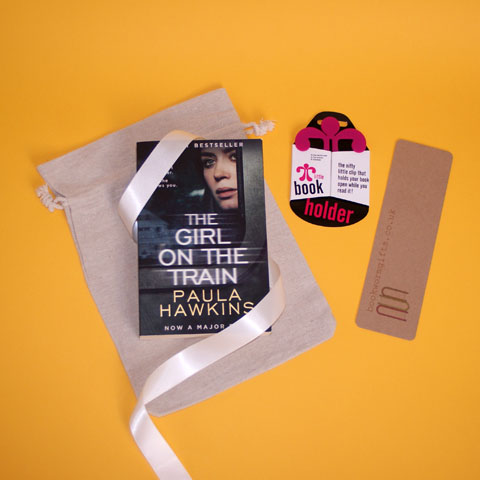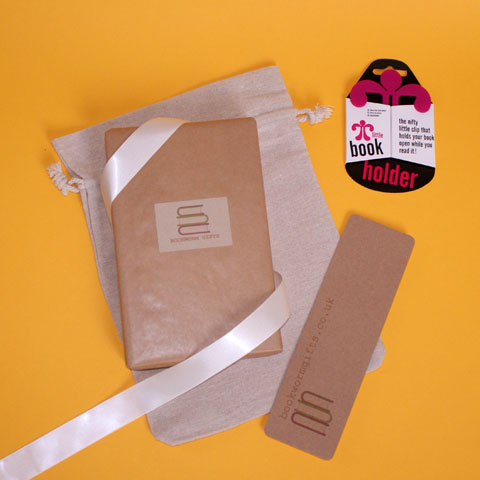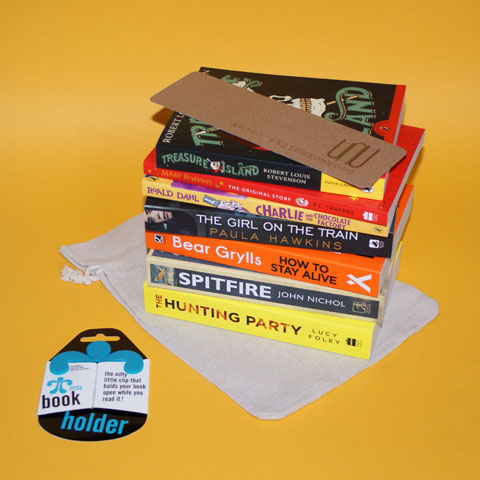 Choose a book, we will pack it in a linen drawstring book bag and add the selected treat then include a bookmark personalised with your message together with a hands free book holder which is a neat little clip that holds your book open while you read it.
All gifts include:
Linen drawstring book bag
Bookworm Gifts bookmark personalised with your message
Hands free book holder (colours may vary)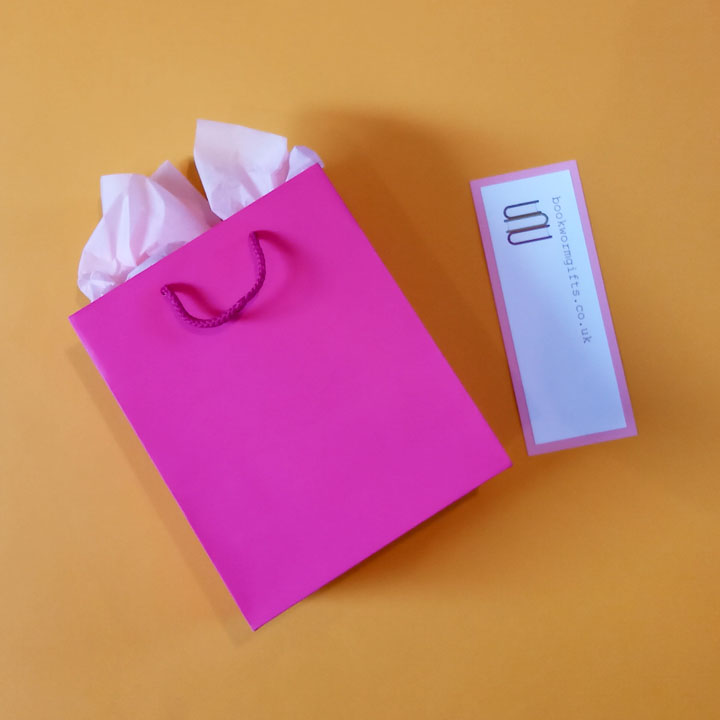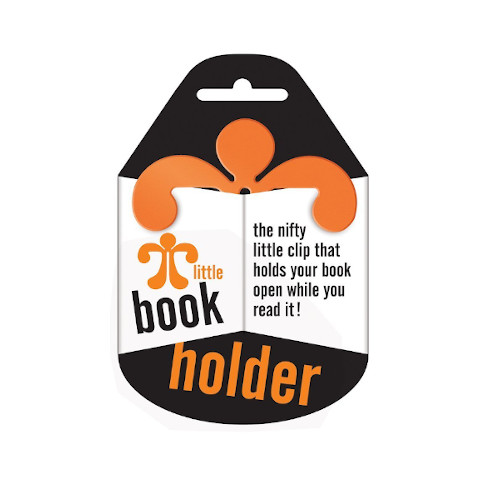 Top